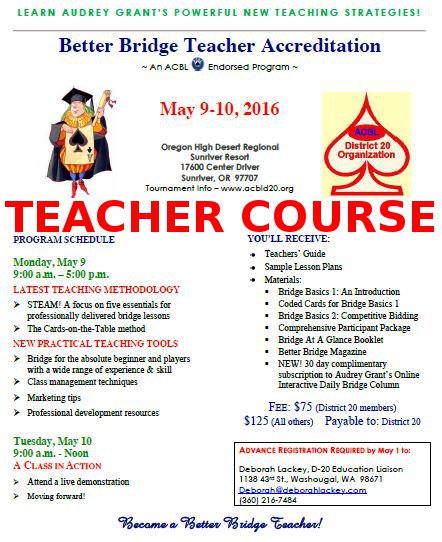 Plus, a free seminar on The Power of Two-Suited Hands
Board approves dedication of games at D20 Regionals.
ACBL D-20 Organization, Inc. (D20) may accept payment for dedicating one or more Regional Tournament games to honor an organization or person(s), or in memory of a deceased individual. The organization or person(s) must have had a positive impact on the D-20 bridge community.
For details,

---
Click on the boxes at right for Regional schedules and information.
Any Problems, Questions, or Suggestions
Contact Rich Carle, District 20 Internet Coordinator at acbld20@hotmail.com