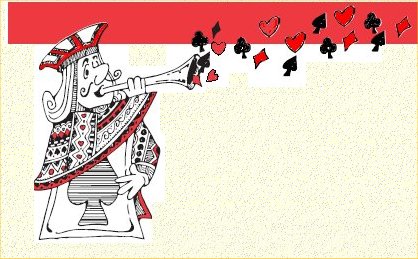 The Trumpet can be printed on legal size paper, obtainable at any office supply store.
Remember to set your printer paper size to Legal.
The District 20
TRUMPET
Bridge Across the District
ACBL DISTRICT 20 NEWSPAPER
Trumpet News...
Now publishing four times annually
and now posting on Facebook
Note correction to date heading of Hawaii Regional on page 12.
---
---
---
---